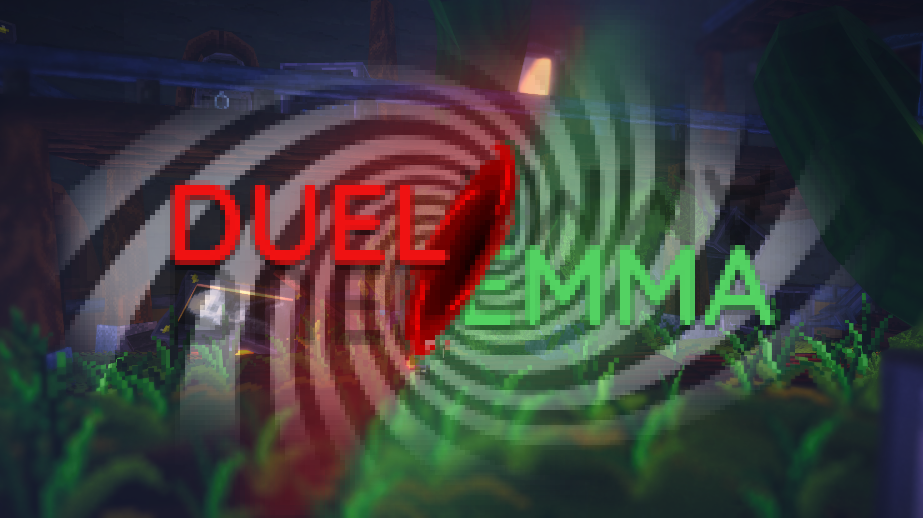 Duelemma
A downloadable game for Windows
Note: Was made in 2 days as part of Global Game Jam 2022 over a couple of days, with a small amount of time afterwards fixing bugs
Developed By
The Story You have tried finding your missing friend who you've tracked down to a mansion with a red tarot card with the phrase 'Limbo' written on it. Once at the mansion - you're trapped and need to get out. With the use of the limbo card, you are able to traverse between an overgrown reality and your present-day reality - You really are in a Duelemma.
Features
Dimensional Fun: Use the limbo card to move back and forth between dimensions to change your abilities and move past blocked pathways.
Tarot Cards: Use your Tarot cards to escape the overgrown mansion. Is that a JoJo's reference?
2.5D Side-Scrolling: Following the gorgeous visuals of titles such as Octopath Traveller, play through the Metroidvania with gorgeous pixel art visuals in a 3d world!
Basic Controls
Movement - WASD / Arrow Key
Change Dimensions - E
Basic Attack - Q
Card 1 - 1
Card 2 - 2
Download
Click download now to get access to the following files:
Duelemma V1.1 - Bug Fixes
75 MB